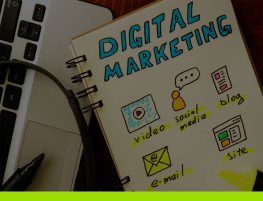 Instructors
Curso completo de marketing digital
Curso completo de marketing digital
Morbi sem erat, molestie ornare nisl mollis, tempor sodales mauris. Cras hendrerit, neque cursus ornare aliquam, massa massa posuere purus.
Requisitos
Estar cómodo con conceptos de marketing
Disposición de aprender nuevos conceptos y estrategias
No hay requerimientos de software, materiales, o programas extras
Descripción
Ascenso es el curso más completo de marketing digital en español.
Está diseñado para que todo lo que aprendas, lo puedas aplicar inmediatamente en tu negocio, organización o idea.
Compuesto por varios módulos y decenas de lecciones, desde redes sociales hasta analíticas pasando por email y SEO, Ascenso te convertirá en un profesional del marketing digital para que hagas crecer tu empresa, producto, o marca personal.
Con ejemplos de empresas reales y dictadas por expertos, aprenderás a realizar estrategias, lanzar campañas, y utilizar las herramientas más avanzadas de marketing online.
Conviértete en un experto en marketing digital con profesionales de empresas de Silicon Valley.
¿A quién está dirigido?
Emprendedores
Profesionales del marketing sin experiencia en digital
Estudiantes
Otras personas que quieran un nuevo camino profesional
Course Curriculum
Section 1: Introduction
History of Writing

00:45:00

Writing Systems Introduction

00:55:00

Section 2: Types of Systems
Neolithic writing

FREE

00:40:00

Logographies

00:30:00

Writing Alphabets

00:20:00

Section 3: Composition
Writing Composition

00:30:00

Creation of written information

00:45:00

Final Quiz

00:05:00
Course Reviews
5 stars

0

4 stars

0

3 stars

0

2 stars

0

1 stars

0
No Reviews found for this course.